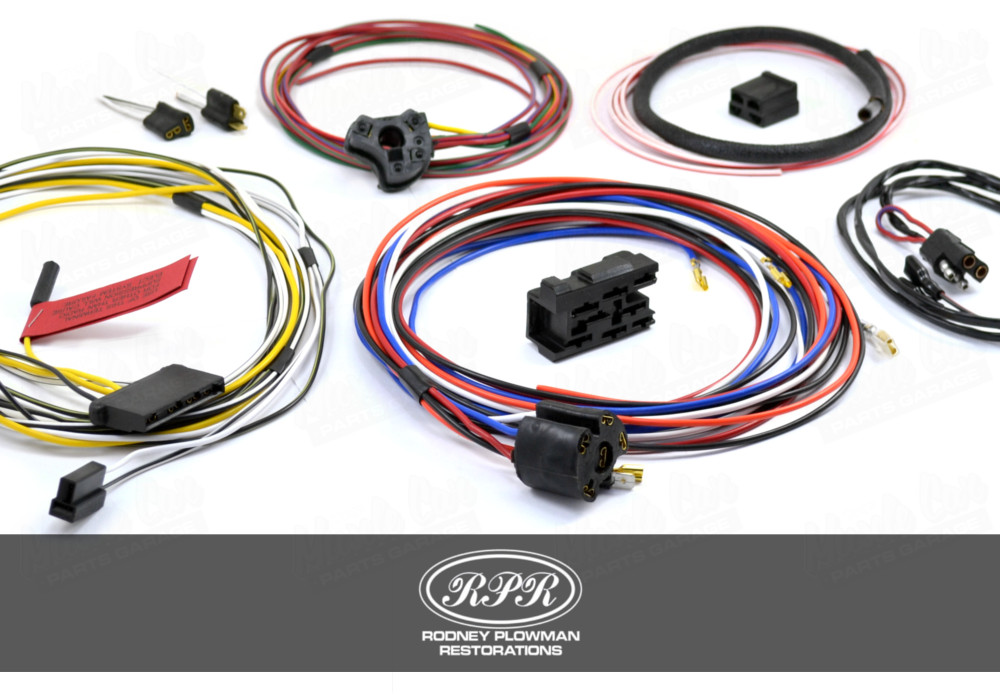 As we continue to move forwards in our mission to make brand new, off the shelf replacement wiring looms for early Ford Falcon models, we are happy to announce a new release of sub-looms now available to purchase.
These are reproduced from original wiring, built as close as possible to colour, termination and finish of the original samples. All of our terminations are crimped and soldered for durability, and while some are plug and play, most of these will require threading through your firewall grommet if replacing in situ.
All of these looms are designed to replace old, damaged or rusted wiring in your Falcon and we have more sub-looms coming in the near future with our end of year aim to have 100% brand new off-the-shelf OE replacement looms that are as close to the originals as you can get!