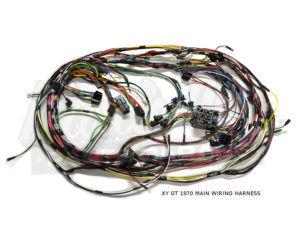 Coming soon and exclusive to RPR/TMCPG are these reproduction wiring harnesses for 1970 XY GT Ford Falcon.
With no product currently available we now exclusively have a wiring harnesses for the 1970 Ford Falcon XY GT being manufactured. All looms have the correct style coloured wiring (and trace) and come with factory correct style fittings and terminals.
All looms pictured may be purchased individually. Pricing to be announced in the coming weeks!